Step 1: Go to Task Hours Web and login with credentials.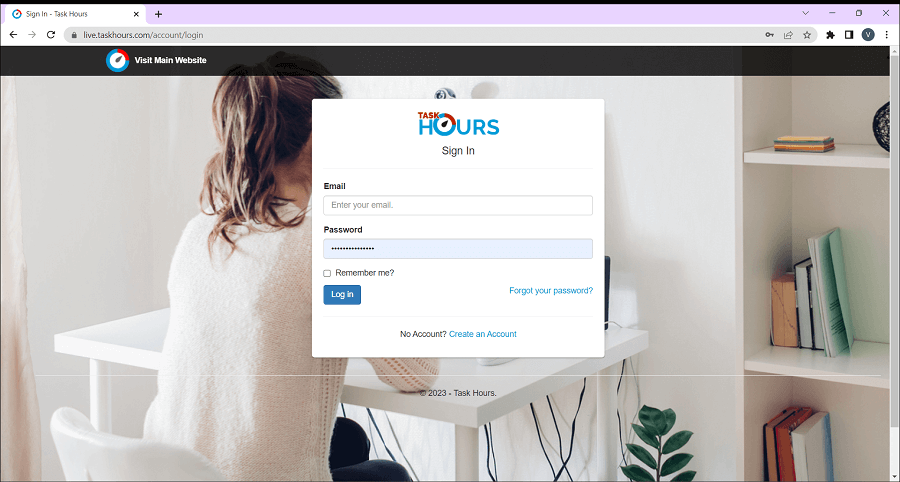 Step 2: Navigate to the "Timesheets" option and click on it.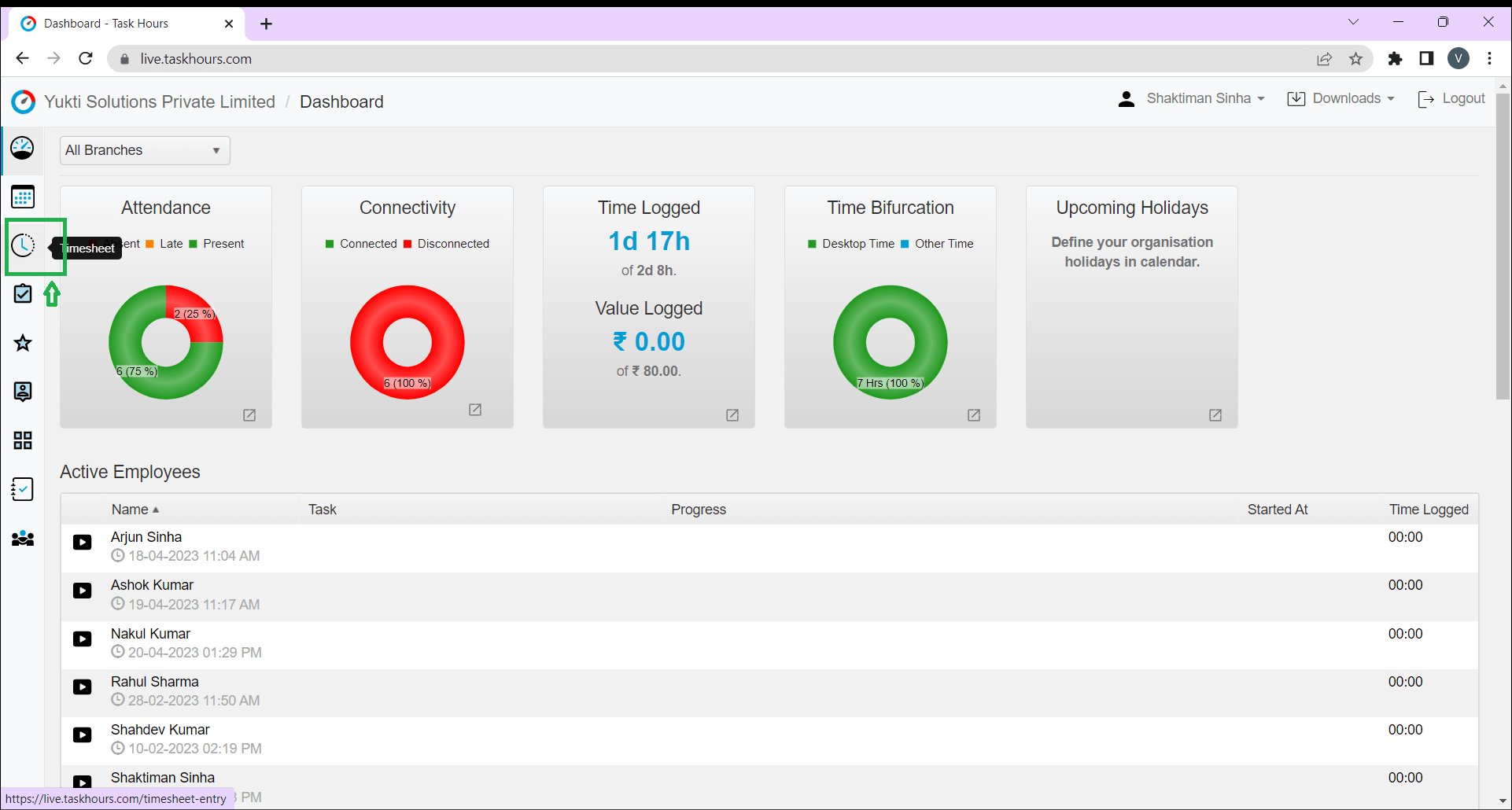 Step 3: You should able to see all tasks list or timesheet with details for the current day. Now select date from the given shown calender and click it. Upon clicking on the date, your timesheet for that specific day will automatically open.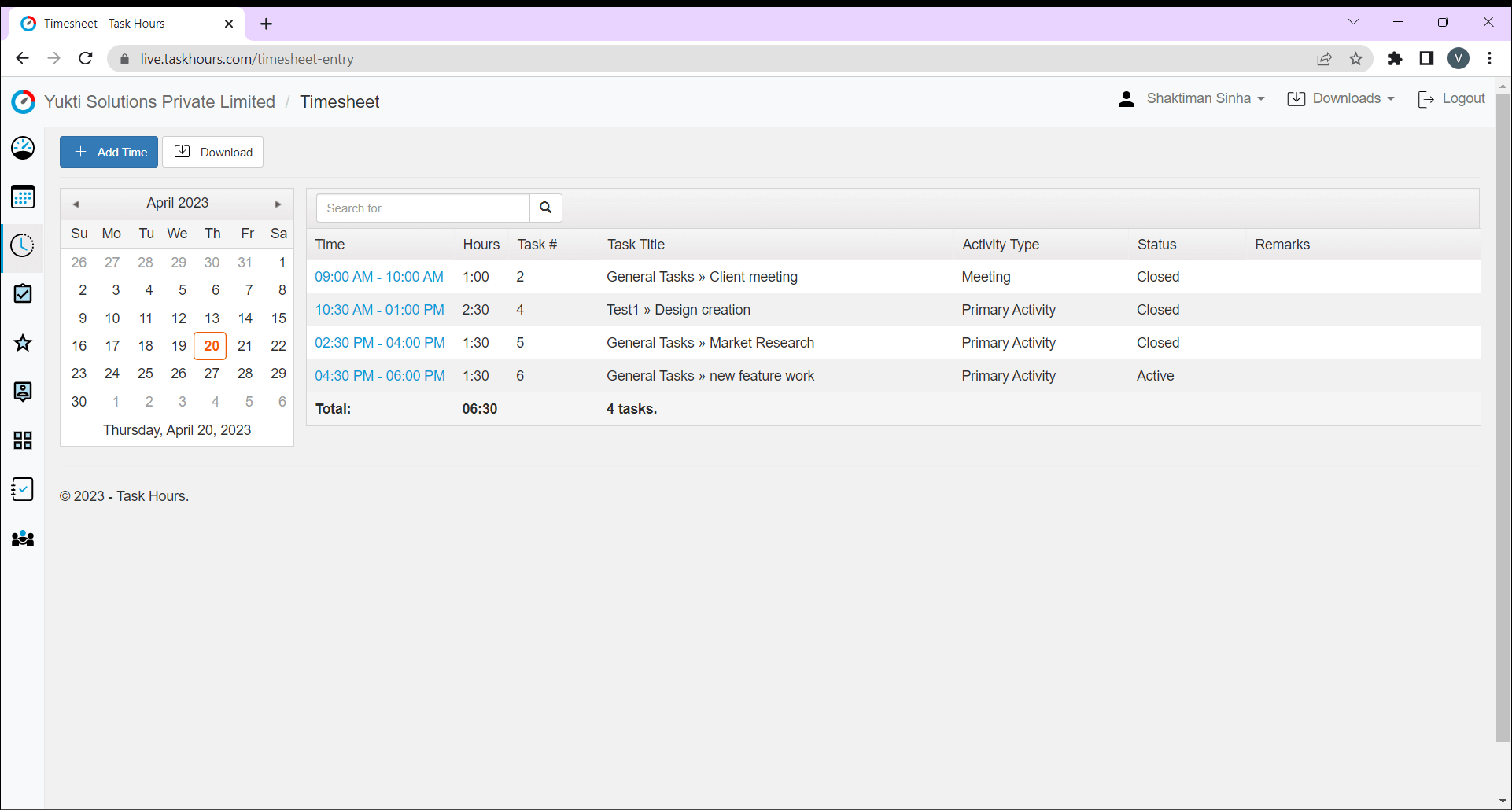 Step 4: Click on the tab "Add Time" as shown below.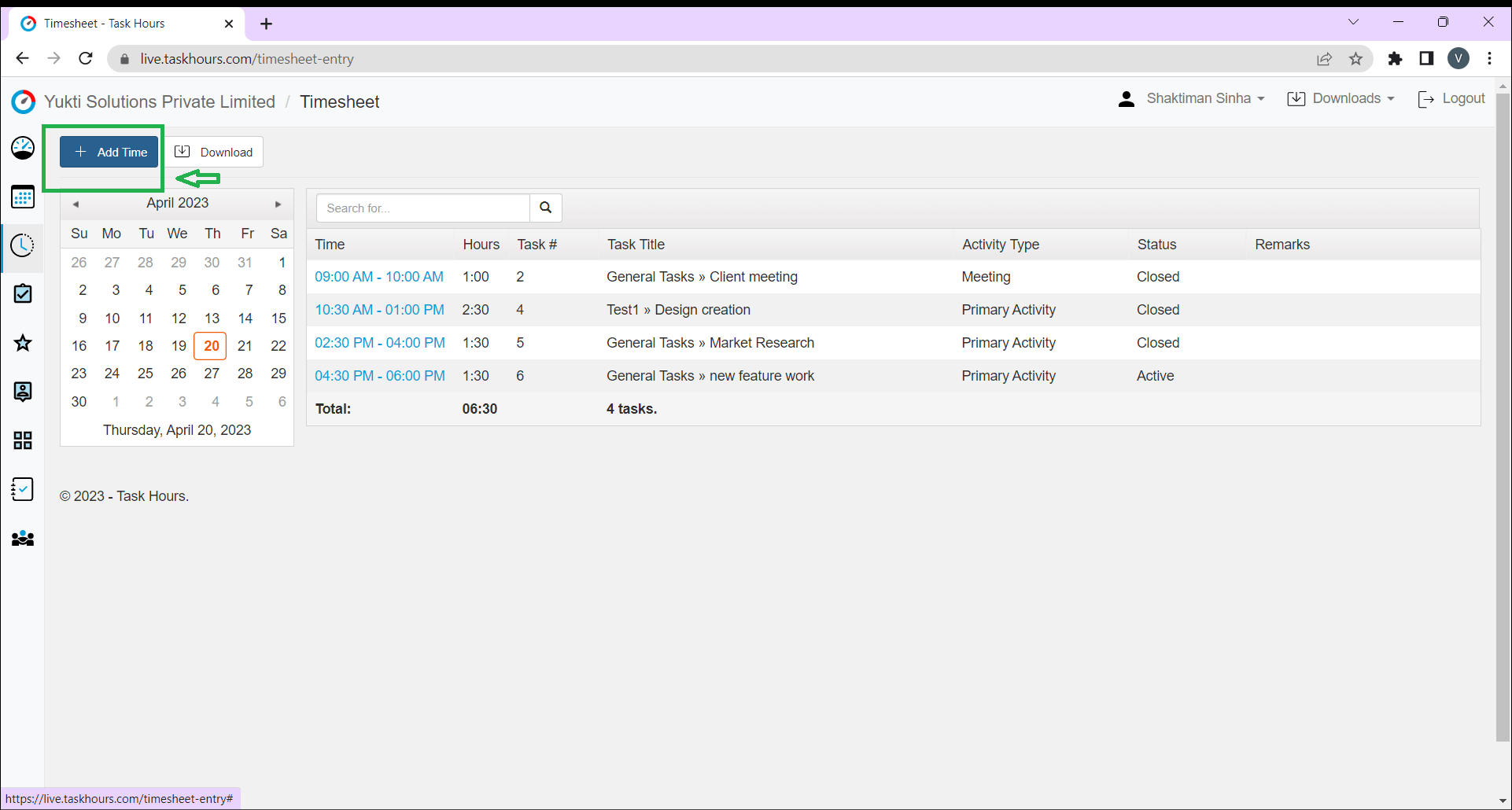 Step 5: Add necessary details of your task and related time and click "Save & Add New". Your task is now saved.