Introduction:
This step-by-step guide will walk you through the simple process of manually adding tasks to your timesheets in Task Hours. By following these steps, you can effortlessly organize your workflow and ensure accurate time tracking for each task.
Prerequisites:
The user should be logged as on Task Hours Web.

The user should be at the Dashboard.
Step 1: Navigate to the "Timesheets" option and click on it.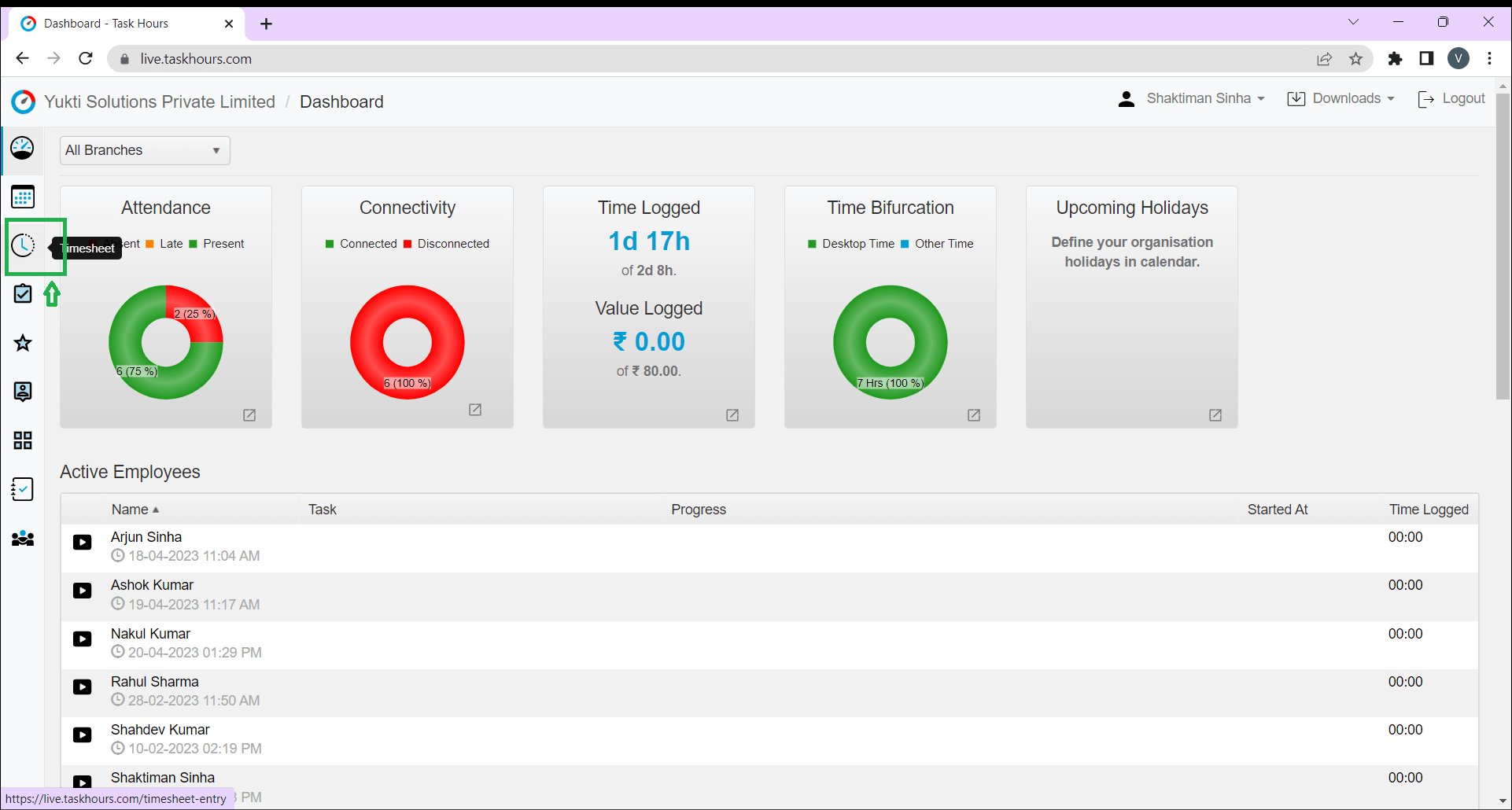 Step 2: You should able to see all tasks list or timesheet with details for the current day. Now select date from the given shown calender and click it. Upon clicking on the date, your timesheet for that specific day will automatically open.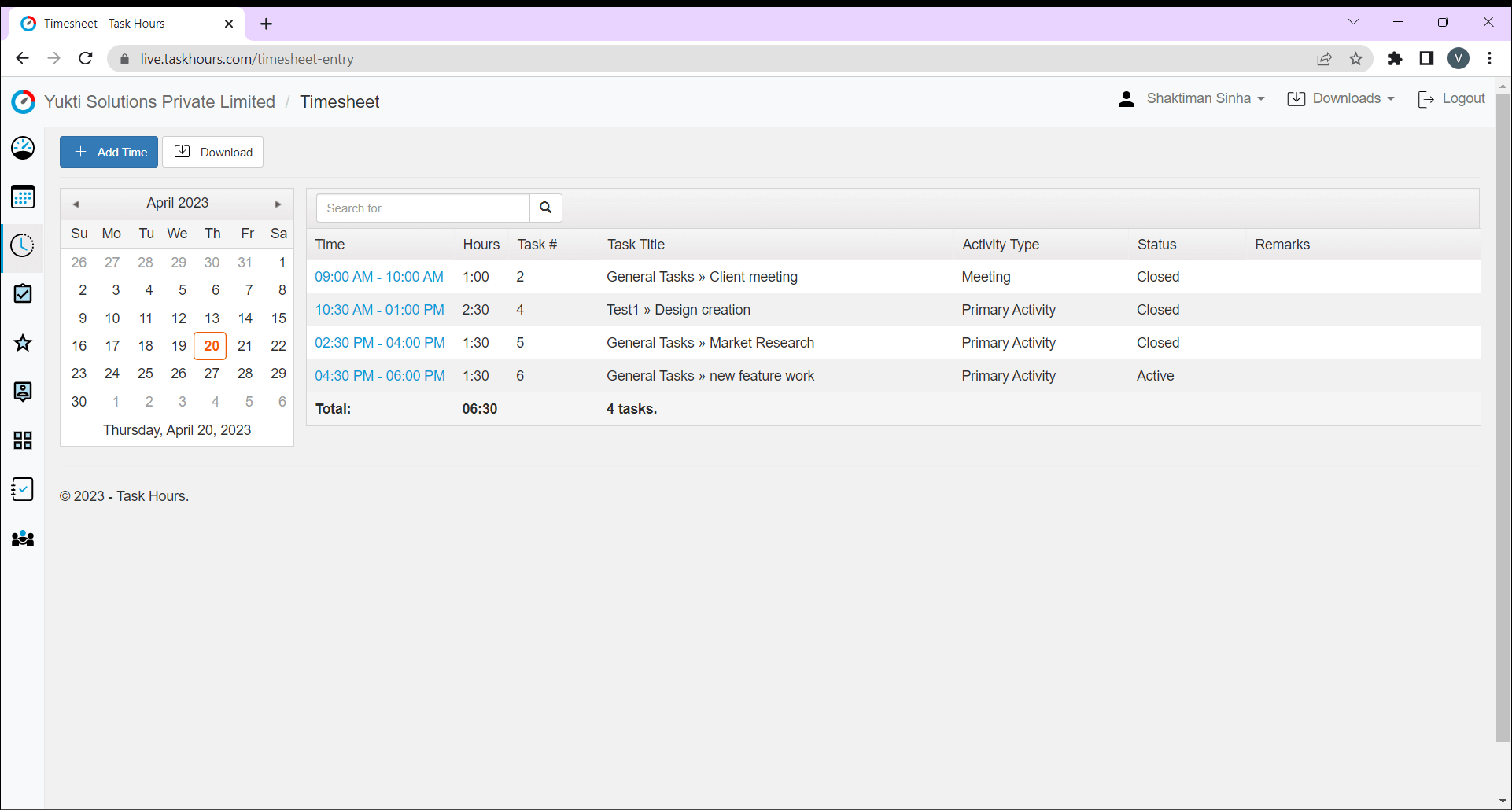 Step 3: Click on the tab "Add Time" as shown below.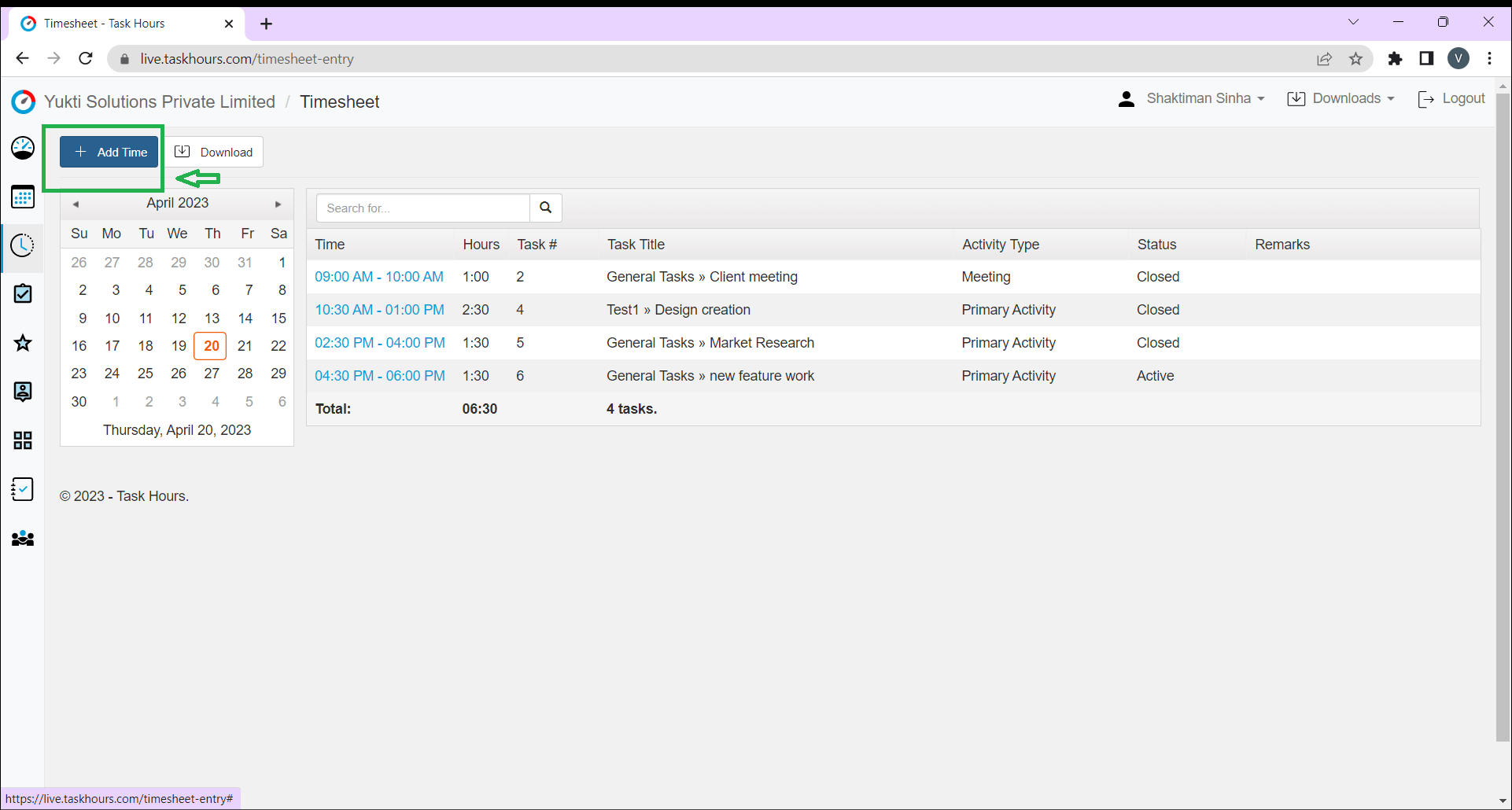 Step 4: Add necessary details of your task and related time and click "Save & Add New". Your task is now saved.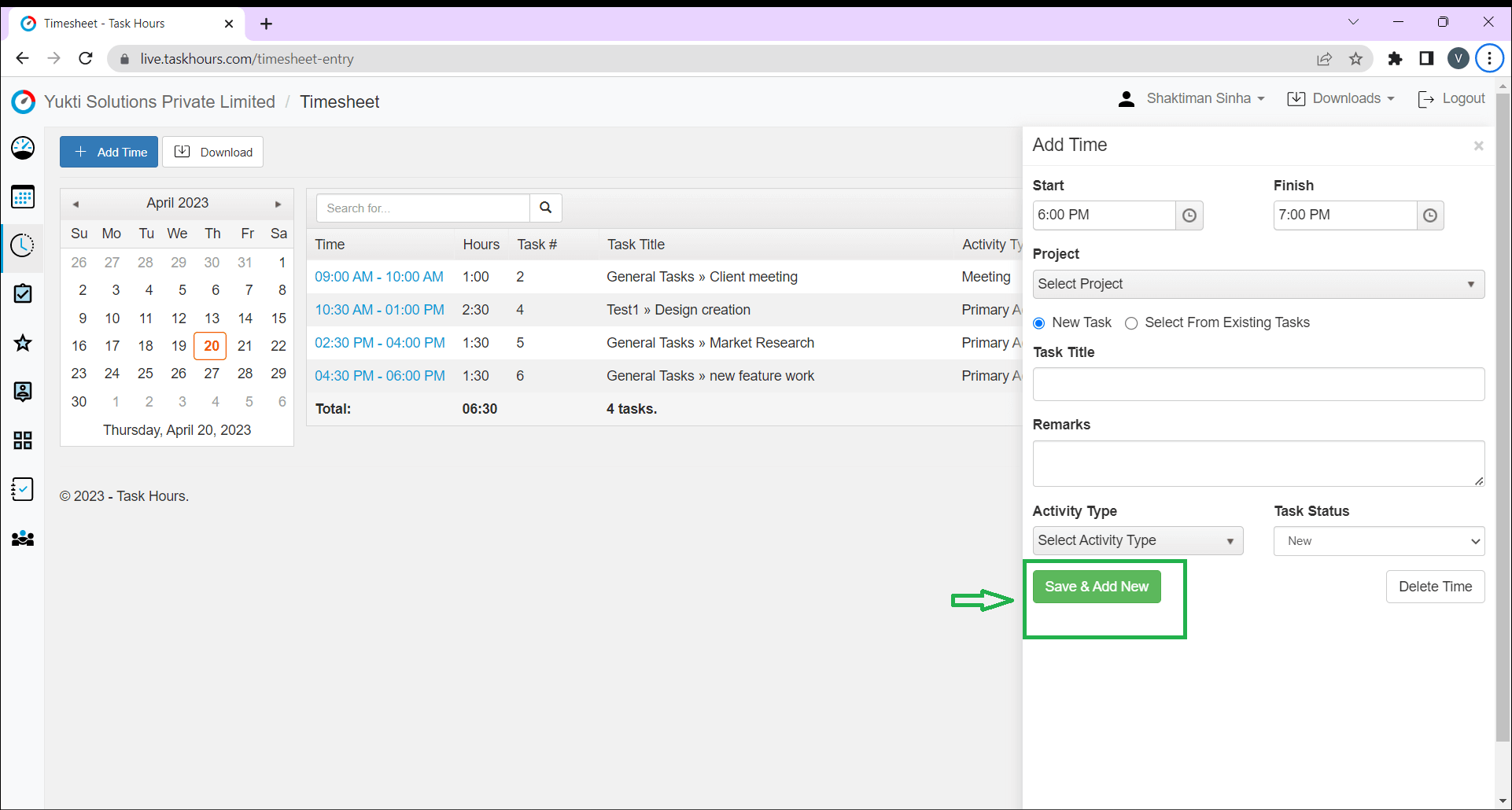 Conclusion:
Till now, you have learned the process of adding tasks to timesheets manually on the Task Hours Web. You can work on these tasks accordingly.
Other Useful Articles