Step 1: Login at Task Hours Web with username and password.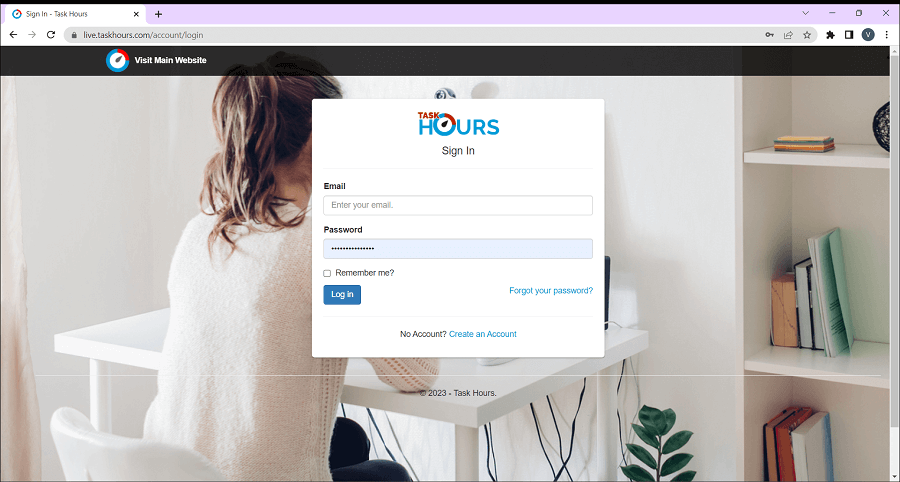 Step 2: Navigate to the "Attendance" option and click it.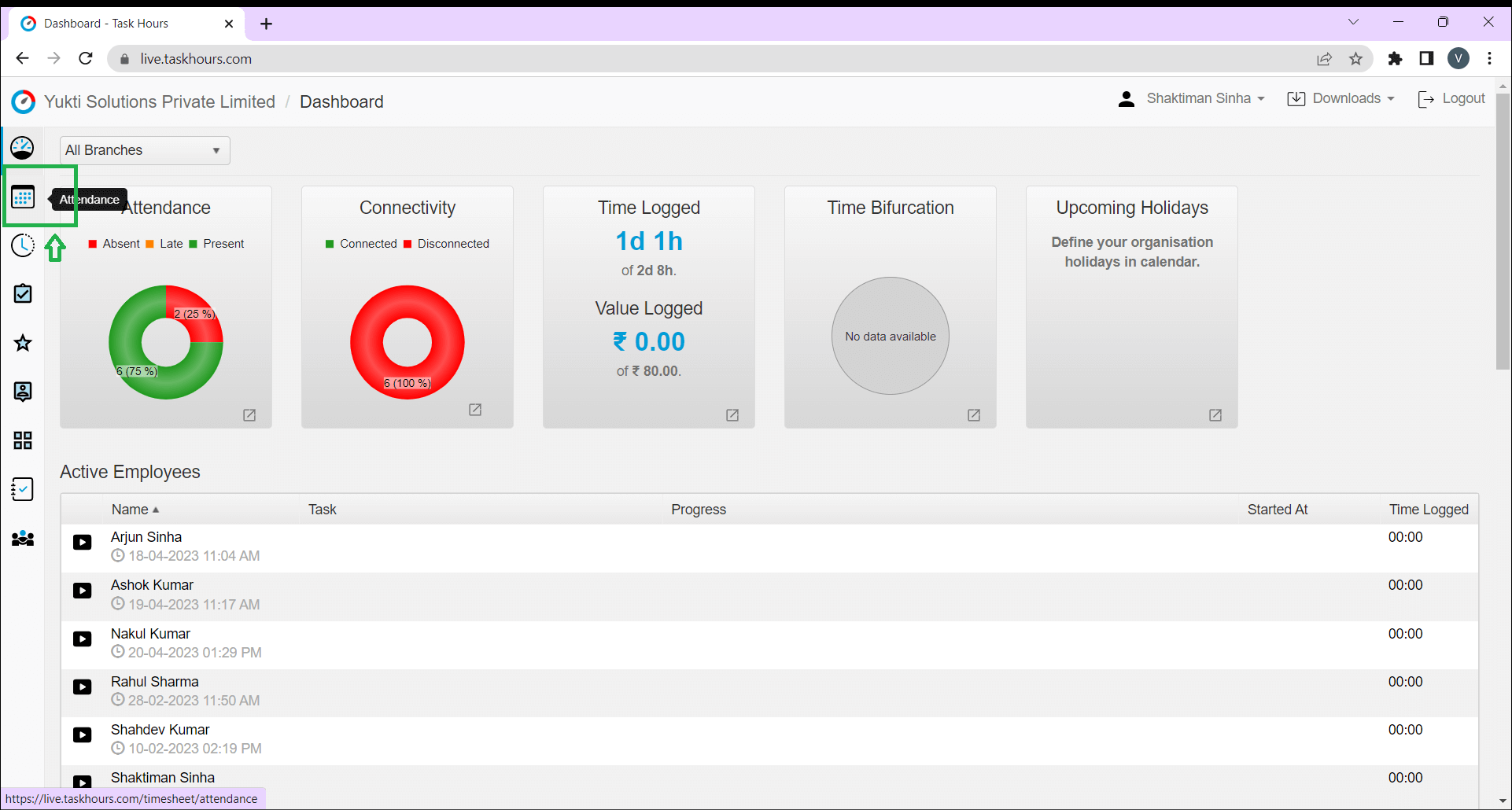 Step 3: Now you can see the list of all employees or team members and their corresponding attendance data. Select your appropriate branch and project according to your needs. Click on "Add Attendance" button as shown below.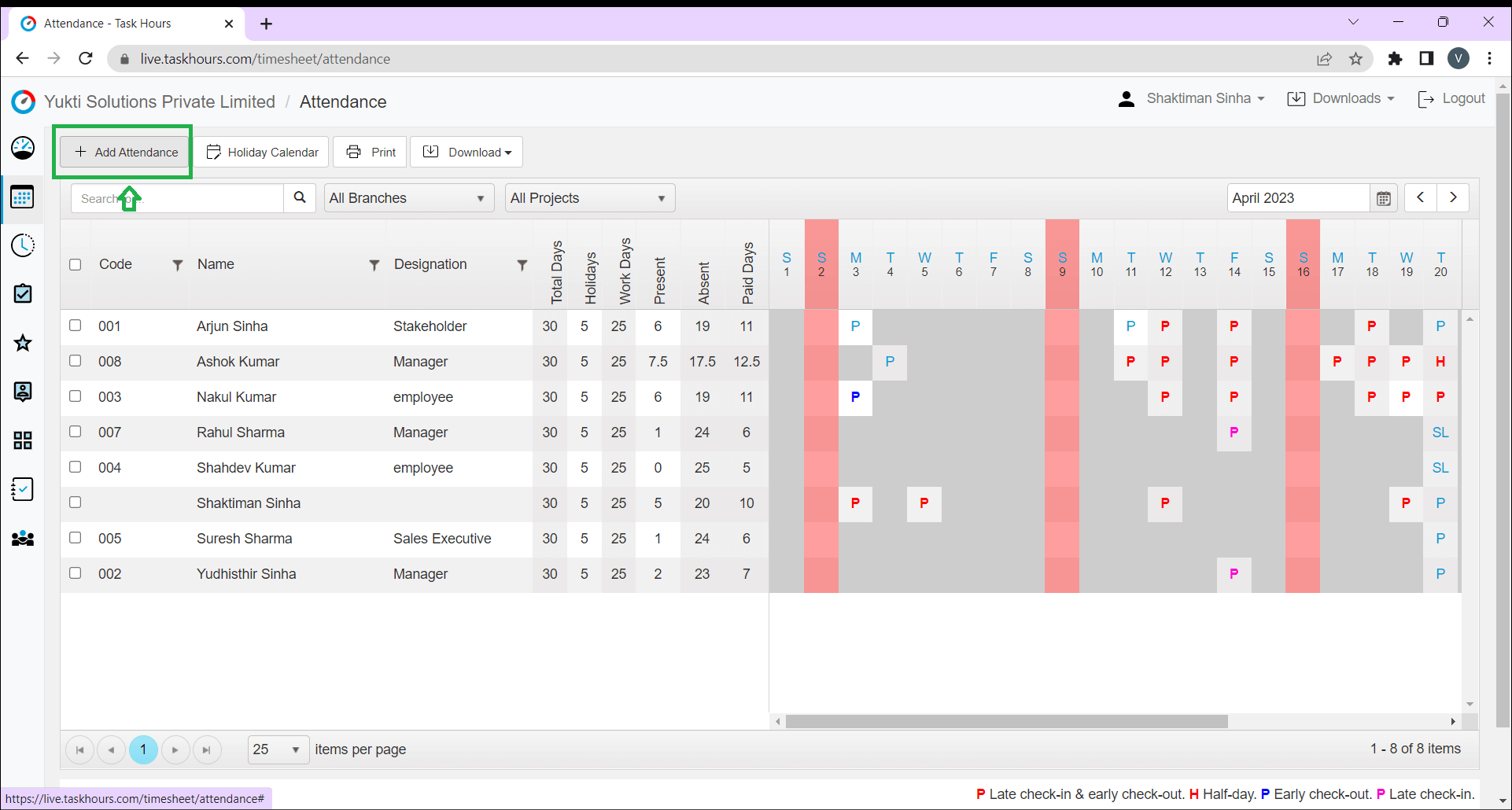 Step 4: A pop-up will open for marking the current day's attendance that includes all team member details. Mark the attendance of all team members one by one and close. All attendance records for the current day are now recorded.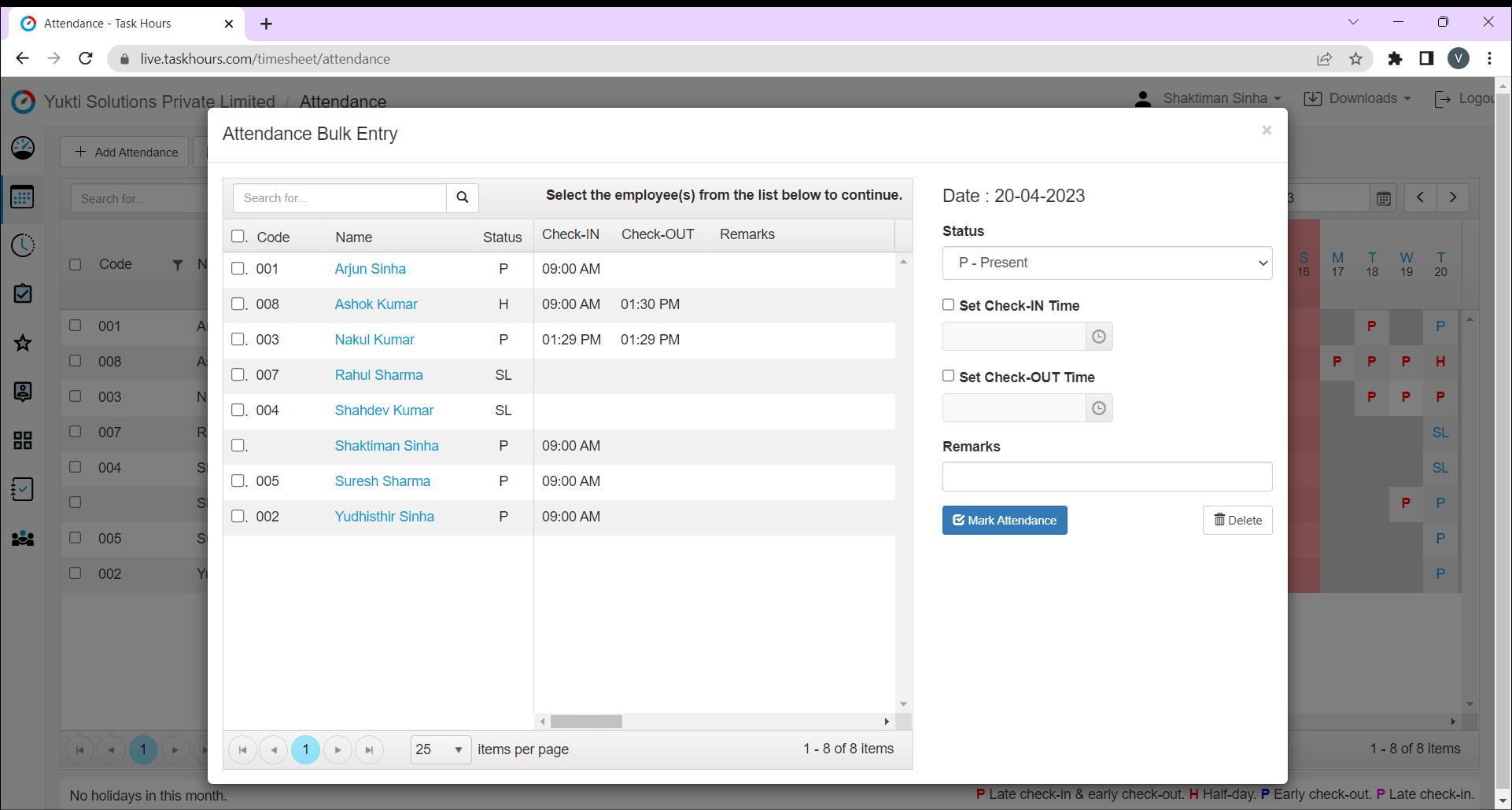 Step 5: If you want to update attendance for any previous days, select the month from the top-right corner and adjust it accordingly.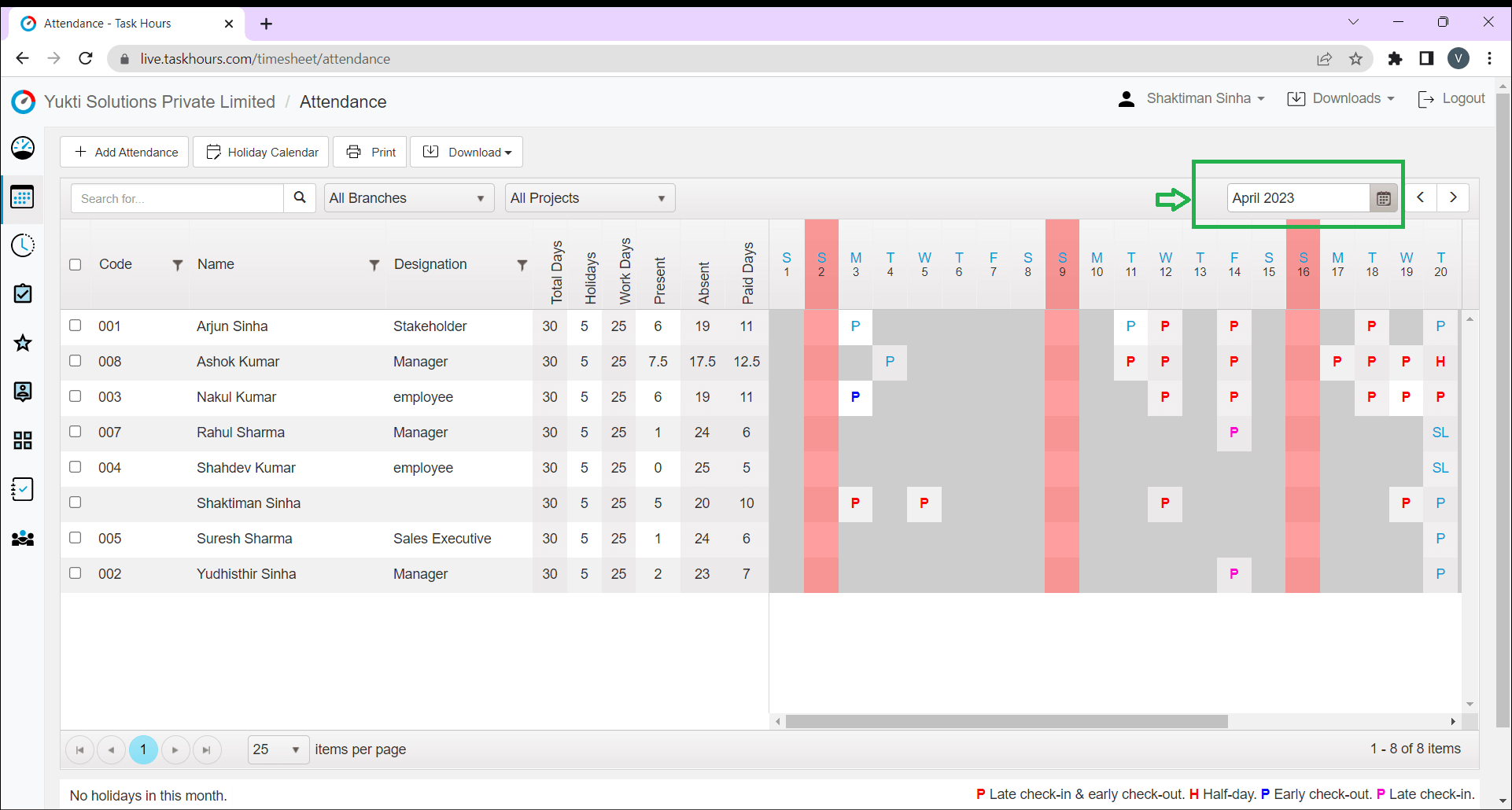 Step 6: Now click on the day of the week that you want to mark the attendance and choose accordingly the status, fill-in the timing, and any remarks you want to give, then mark the attendance. Now the attendance is recorded.